Covid-19 Status: Our retail store is open during regular business hours, or you can call and do curbside pickup, plus you can order online for delivery OR save shipping charges with local pickup (select "Will Pickup" during checkout). Thanks for all the business.
Deer / Venison Processing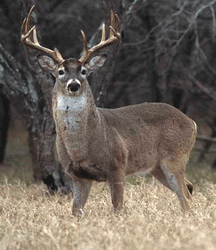 Contact Lodi Sausage Co. for your whole deer processing or just the trimmings. Our venison processing includes award winning summer sausage, jerky, snack sticks, bacon, brats, and dried beef. Bring us your venison, you won't be disappointed!
RECENT AWARDS
#1 Grand Champion Summer Sausage
#1 WI State Fair Jerky
#1 WI State Fair Snack Sticks
#1 WI State Fair Bacon
Reserve Grand Champion Brats
#1 WI State Fair Dried Beef
Pricing
Skinned Cut Wrap & Freeze-Plus Grinding of Burger - Whole Deer
Skinned Cut Wrap & Freeze & You keep hide (Horns also cut on all deer)
Caping
Whole Deer all boned for sausage to be made at Lodi Sausage Co.
1 1/2 lb Small Summer Sausage *
(All Summer Sausages available in Regular, Garlic, Garlic & Onion, Cheddar, Jalapeno & Cheese)
Snack Sticks (Pepperoni, BBQ, Jalapeno & Cheese, Cheddar, Garlic Flavors) *
Landjaegars (Regular or Garlic) *
Teriyaki Jerky *
Pepper Jerky *
Dried Venison
Ring Bologna
Fresh Brats
Smoked Bratwurst
Cheese Smoked Bratwurst
Wieners
Venison Breakfast Sausage
Grind Venison Only - No Wrap
Grind Wrap Freeze
Venison Bacon
Specialty Brats: Southwest Fiesta, Jalapeno, Italian, Parmesan Garlic